The 1st Combat Unit is a mixed corps composed of an engineering company, infantry company, tank platoon, and special battalion. It is one of five units that make up the Special Task Force. 
Plot
The 1st Combat Unit was sent to save Itami and Tuka from the Flame Dragon. Eventually arriving too late to fight the Flame Dragon, the unit still managed to fight Giselle's two smaller dragons: a result of the Flame Dragon and a Water Dragon mating. The 1st Combat Unit did claim a treasure from the area though, the head of the Flame Dragon that was to brought the Empire's capital.
Vehicles
Type 73 Medium Truck
Commanding Officers
-Colonel Kamo
-Colonel Tsuge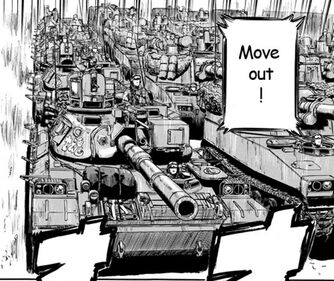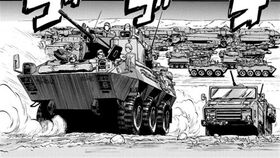 Ad blocker interference detected!
Wikia is a free-to-use site that makes money from advertising. We have a modified experience for viewers using ad blockers

Wikia is not accessible if you've made further modifications. Remove the custom ad blocker rule(s) and the page will load as expected.