Amobarbital (formerly known as amylobarbitone or sodium amytal) is a drug that is a barbiturate derivative. It has sedative-hypnoticproperties. It is a white crystalline powder with no odor and a slightly bitter taste. It was first synthesized in Germany in 1923. If amobarbital is taken for extended periods of time, physical and psychological dependence can develop. Amobarbital withdrawal mimics delirium tremens and may be life-threatening.
The JSDF uses this drug as truth serum.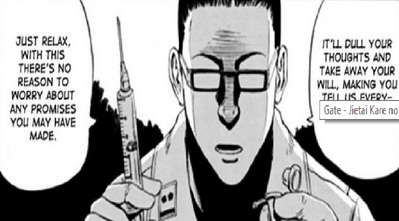 Ad blocker interference detected!
Wikia is a free-to-use site that makes money from advertising. We have a modified experience for viewers using ad blockers

Wikia is not accessible if you've made further modifications. Remove the custom ad blocker rule(s) and the page will load as expected.