C-4 or Composition C-4 is a common variety of the plastic explosive family known as Composition C. The British version of the explosive is known as PE-4 (Plastic Explosive). C-4 is composed of explosives, plastic binder, plasticizer to make it malleable, and usually a marker or odorizing taggant chemical.
C-4 has a texture similar to modeling clay and can be molded into any desired shape. C-4 is stable and an explosion can only be initiated by a shock wave from a detonator.
Itami uses 72 kg of C4 to kill the Flame Dragon.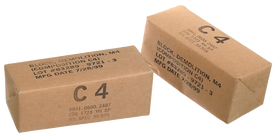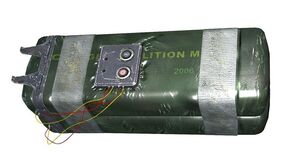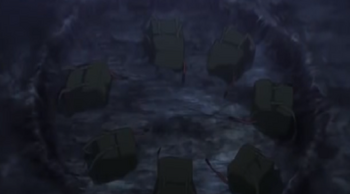 Ad blocker interference detected!
Wikia is a free-to-use site that makes money from advertising. We have a modified experience for viewers using ad blockers

Wikia is not accessible if you've made further modifications. Remove the custom ad blocker rule(s) and the page will load as expected.