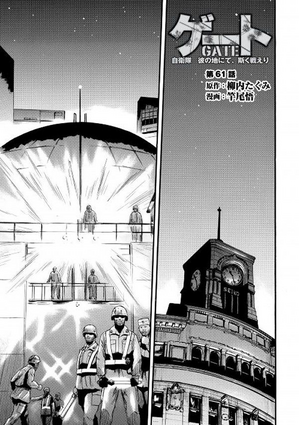 Chapter 61 Gate - Thus the JSDF Fought There! manga title [The Bellboys Did It?] There are two introductory arts for this chapter note woman leaning against pier is either Norra also known as the Pied Piper, or the cat girl who dupes the bellboys again.
Plot
Ad blocker interference detected!
Wikia is a free-to-use site that makes money from advertising. We have a modified experience for viewers using ad blockers

Wikia is not accessible if you've made further modifications. Remove the custom ad blocker rule(s) and the page will load as expected.