Dynamite is an explosive made of nitroglycerin, sorbents (such as powdered shells or clay) and stabilizers. It was invented by the Swedishchemist and engineer Alfred Nobel in Geesthacht, and patented in 1867. It rapidly gained wide-scale use as a safer alternative to gun powderand nitroglycerin.
JSDF often uses Dynamite to break walls, obstacles or steel doors.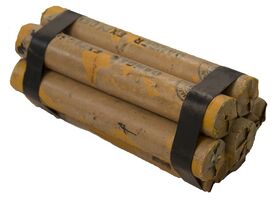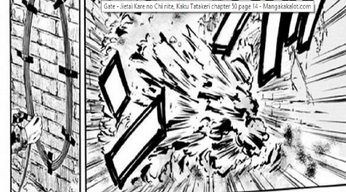 Ad blocker interference detected!
Wikia is a free-to-use site that makes money from advertising. We have a modified experience for viewers using ad blockers

Wikia is not accessible if you've made further modifications. Remove the custom ad blocker rule(s) and the page will load as expected.