GATE ~Just Like the Dawn~
Kanji
GATE~それは暁のように~
Romaji
GATE ~Sore wa Akatsuki no Yō ni~
Artist
Kishida Kyōdan & The Akeboshi Rockets
Release Date
July 29, 2015
Episodes
1-12
GATE ~Just Like the Dawn~ (GATE~それは暁のように~ GATE ~Sore wa Akatsuki no Yō ni~) is the opening theme of the Gate - Thus the JSDF Fought There! anime, it is used from episode 1 to Episode 12. Additionally, it is used again as the ending theme of Episode 24. The song is written and performed by Kishida Kyōdan & The Akeboshi Rockets.

Lyrics
とっくに何も望むことなんてない
身の程は知っているさ

そんな僕でさえ思う奥の方に譲りたくない
いい子って意図はあるらしい
守るって案外と難しいね
諦めるわけじゃないけど

青い空の果て 繋がった道の行方
人と人は分かり合えない だけどいいんじゃない?
開いた扉は全てを変えてゆく
それは暁のように
Tokku ni nanimo nozumo koto nante nai Mi no hodo wa shitteiru sa
Sonna boku desae omou oku no hou ni yuzuritakunai Ii ko tte ito ha aru rashii Mamoru tte angai to muzukashii ne Akirameru wake janai kedo
Aoi sora no hate tsunagatta michi no yukue Hito to hito wa wakariaenai dakedo iinjanai Hirata tobira wa subete o kaeteyuku Sore wa akatsuki no you ni
Long ago I desired nothing
I knew my limits

Even so, I don't want to give anything back
It appears that I'm suppose to be a good child
Protecting something is unexpectedly difficult
But I won't give up

At the end of the blue sky - where the roads connected
I'm fine if people don't understand each other
The opened door will go on changing everything
Just like dawn
Videos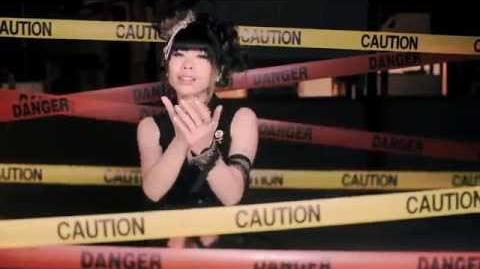 Ad blocker interference detected!
Wikia is a free-to-use site that makes money from advertising. We have a modified experience for viewers using ad blockers

Wikia is not accessible if you've made further modifications. Remove the custom ad blocker rule(s) and the page will load as expected.