Welcome
Welcome to the Gate - Thus the JSDF Fought There! Wiki, this wiki is dedicated to everything related to the novels, manga, and anime, called Gate - Thus the JSDF Fought There! that anyone can edit. Please help by editing or adding articles and lessening the stubs. We currently have 9,605 edits to 361 articles and 755 images on this wiki.
Featured Article
Rory Mercury (ロリー·マーキュリー Rorī Mākyurī) is a demigoddess and an apostle of Emroy, the god of war, violence, and death. Despite her antediluvian age, she has the appearance of a 12-year-old. Along similar lines, despite her delicate, petite frame, she is widely known as Rory the Reaper, Apostle of Emroy, who slaughters her enemies with her giant halberd with no mercy. Her gothic lolita dress is an outfit for priestesses.
Main Poll
Who is your favorite female character?
Featured Image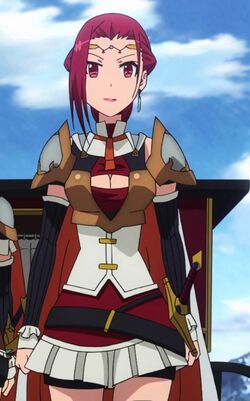 Latest Episode
Episode 24: Thus, They Fought There
Latest Chapter
Chapter 49
Contribute
To write a new article, just enter the title in the box above.
Sub Poll
Who is your favorite character so far?
Ad blocker interference detected!
Wikia is a free-to-use site that makes money from advertising. We have a modified experience for viewers using ad blockers

Wikia is not accessible if you've made further modifications. Remove the custom ad blocker rule(s) and the page will load as expected.