Graham is the head of CIA Far East division who in charge in the operation to capture Rory, Pina, Bozes, Lelei and Tuka from Japan and transport them to the US for intelligent interrogation. The operation failed as all his men are detained by JSDF intelligent agency before he can proceed with the operation.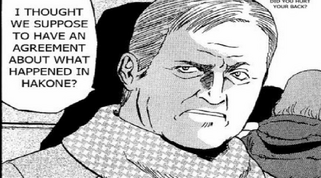 Ad blocker interference detected!
Wikia is a free-to-use site that makes money from advertising. We have a modified experience for viewers using ad blockers

Wikia is not accessible if you've made further modifications. Remove the custom ad blocker rule(s) and the page will load as expected.