The Kel-Tec KSG is a bullpup 12-gauge pump action shotgun designed by Kel-Tec. It has two tube magazines which the user of the gun can switch between manually.[2] Each tube holds a total of seven 2.75-inch (70 mm) 12-gauge shotshells or six 3-inch (76 mm) shotshells.
During the Hakone Incident, some CIA members carry this weapon.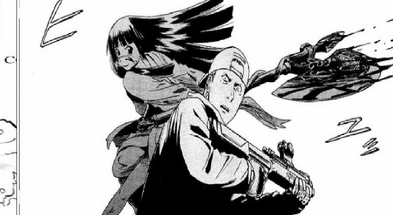 Ad blocker interference detected!
Wikia is a free-to-use site that makes money from advertising. We have a modified experience for viewers using ad blockers

Wikia is not accessible if you've made further modifications. Remove the custom ad blocker rule(s) and the page will load as expected.