Meia


Character Information
Romaji
Meia
Biographical Information
Gender
Female
Status
Alive
Professional Information
Job(s)
Shopkeeper
Affiliation
JSDF
Location
Alnus
Media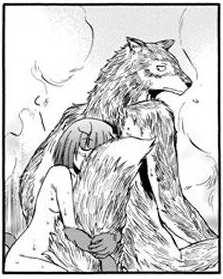 She works as a shopkeeper at Alnus. She has mastered Japanese language and is able to communicate with JSDF on a daily basis.
Personality
Appearance
In manga she has much darker fur.
Plot
Gallery
Trivia
There may be romance int the air in the manga with Wolf. See http://www.taadd.com/chapter/GateJietaiKarenoChiniteKakuTatakeri555/805476-15.html where she and Wolf are in the steam room together ;)
Ad blocker interference detected!
Wikia is a free-to-use site that makes money from advertising. We have a modified experience for viewers using ad blockers

Wikia is not accessible if you've made further modifications. Remove the custom ad blocker rule(s) and the page will load as expected.