The Type 90 tank (90式戦車 Kyū-maru-shiki-sensha) is a main battle tank (MBT) of the Japan Ground Self-Defense Force (JGSDF). It was designed and built by Mitsubishi Heavy Industries as a replacement for all deployed Type 61 and Type 74 tanks, and entered service in 1990. It is to be superseded by the Type 10 tank.
Some Type 90 tanks were used during the Battle of Ginza and some of them were used to mop off Imperial Soldier during the First Battle of Alnus Hill. After that, Type 90 tanks are transferred to defend Japan's border like Type 10 tank due to the unnecessary usage in the Special Region.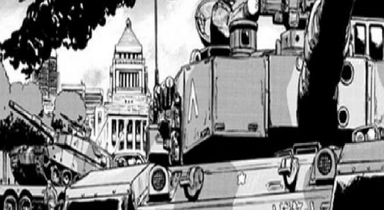 Ad blocker interference detected!
Wikia is a free-to-use site that makes money from advertising. We have a modified experience for viewers using ad blockers

Wikia is not accessible if you've made further modifications. Remove the custom ad blocker rule(s) and the page will load as expected.