The Nambu Model 60 is a double-action, solid-frame, swing out cylinder revolver. In engineering terms, it is modeled after the current Smith & Wesson double action revolver design. Introduced in 1960, the Model 60 is used (possibly was used) by the National Police Agency.
A cop is seen using a Nambu to shoot down a dragon rider during the Battle of Ginza.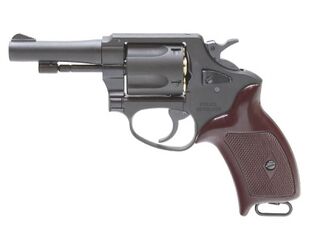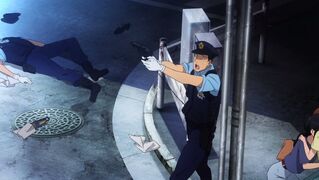 Ad blocker interference detected!
Wikia is a free-to-use site that makes money from advertising. We have a modified experience for viewers using ad blockers

Wikia is not accessible if you've made further modifications. Remove the custom ad blocker rule(s) and the page will load as expected.